With so many clients stepping away from traditional portraiture and embracing full body portraits it is really important to embrace the power of shoes. Sneakers, heels, flats, boots, sandals...they all have a place and their own impact in a portrait. I'm not in the shoe advertising business, so I recommend clients chose shoes like he/she would an accessory, to compliment the client and his/her outfit. A thoughtfully chosen shoe can pull an outfit together while showing personality and style.
Here are a few styles worth pack for your photography session!
Converse sneakers. They come in all kinds of styles and certainly seem to have made their way in to at least half of U.S. teenager's closets. Check out Lauren's classic black hi-top Converse! Guys and girls both can pull off Converse. They go well with jeans, khakis, dresses, and shorts. If you have a yellow or red pair or even a plaid pair, don't be afraid to bring them!
Little Black Heels. These go great with your Little Black Dress! Every girl should own them, right? Black heels are neutral and go with just about everything, even jeans. Little black heels add a bit of sass without being distracting. They come in all forms, too! Patent leather, sandals, and peep-toes just to name a few. Lil's killer black patent classic heel are simple and fabulous while her strappy black heels are fun and flattering.
Booties. These are back in style and I am not complaining one little bit! Just like the little black heel, the bootie goes with everything. I even saw a bridesmaid wearing them recently and she looked stylin'. Great thing about booties is they are typically pretty comfortable and I find my Seniors chose to pack one pair that goes with more than one of their outfits. They are on clearance this time of year, too! Mikayla pulled off the perfect brown bootie with two totally different outfits for her Senior Signature Session.
Sperry Top Siders. Again, another guy or girl shoe and perfect for beach and outdoor sessions. These traditional and iconic boatshoes have come a long way! Leather, canvas, any color, different styles, even some glitter and glam for the ladies. I've had several Seniors wear Top Siders in their portraits and they never fail to be a trusty shoe for outdoor photos.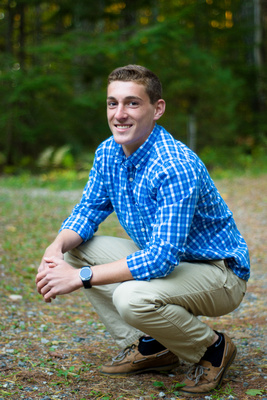 Unique shoes! Part of your photography session is being YOU. So don't be afraid to step out a little by adding some blingy shoes, some funky boots, or even some Crocs like Jared did. Shoes represent your style and personality. Embrace your fun shoes by stepping out in them!