Portrait PhotographyFamily Portrait by Kate Nolan-Denham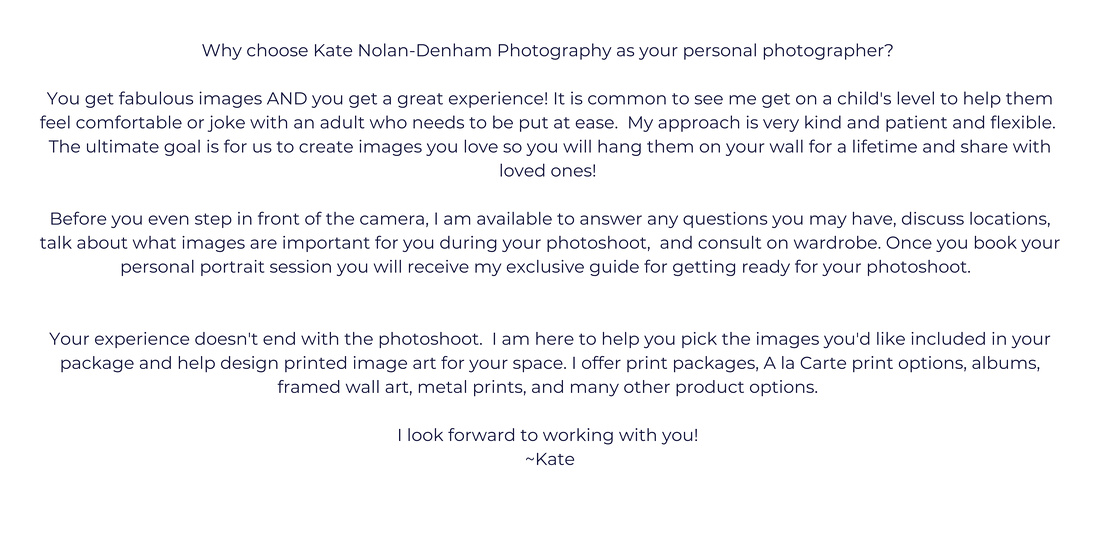 xr:d:DAFaAWrnDVE:26,j:3344743420,t:23020818
CLICK HERE FOR CLASS OF 2024 SENIOR EXPERIENCE INFO

xr:d:DAFZ_2aW3sQ:37,j:44380612454,t:23033116
CONTACT me to book your portrait session!
---
A $50 non-refundable booking fee is required to reserve a session date. This fee is due withing 48 hours of requesting a date. If not paid within 48 hours the date will be released. This fee will be applied to cost of photography session.
*Travel fees apply for Signature Session over 20 miles from Acton, ME. Please ask Kate for details.
**Prices for Family Portrait Sessions are reflected for nuclear families. If you would like an extended family portrait session please contact Kate for a quote.